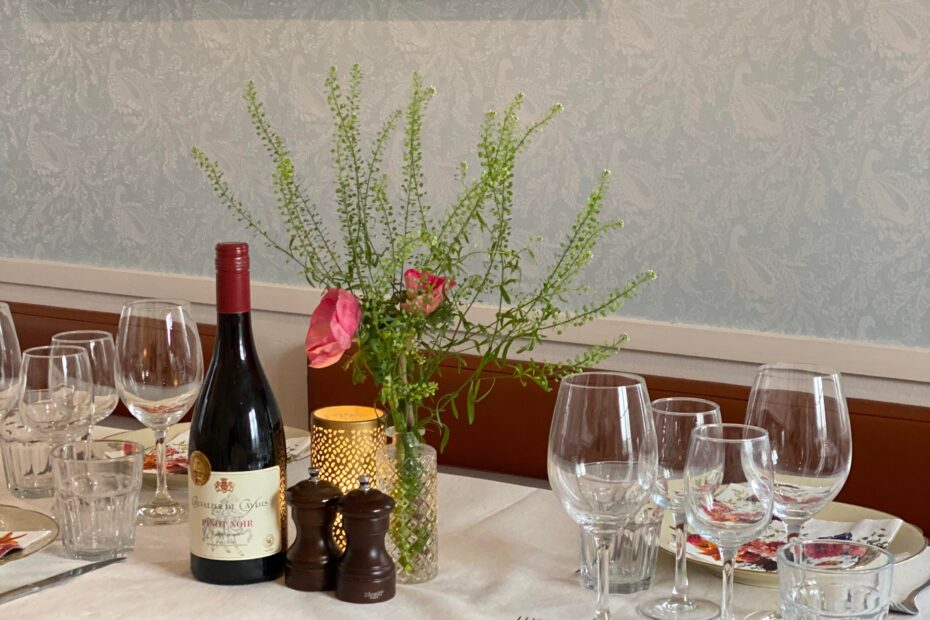 Vi holder meget gerne dit næste selskab og vil meget gerne sørge for, at det bliver et godt ét af slagsen. Du får mest ud af at læse her først, inden du skriver eller ringer til os.
Siddepladser: Cafeen råder over 25 siddepladser indendørs og 100 siddepladser udendørs.
Telte: Hvis man gerne vil holde selskab udenfor og gerne med telt om aftenen, så stiller man det selv op, typisk eftermiddag/aften før, og tager det selv ned dagen efter. Det koster ikke noget, men man står selv for det.
Hvis man gerne vil have det hele for sig selv og med selvvalgt menu, så anbefaler vi stærkt aftenarrangementer. Man kan enten få tilbud på mad hos os, eller få et tilbud, hvor man selv medtager mad. Vi sørger for drikkevarer og god betjening. Dette kan kun lade sig gøre om aftenen.  Ring eller skriv for nærmere info. 
Da vi er en lille café med få ansatte tager vi forbehold for bemanding, det betyder at vi ikke altid har mulighed for aftenarrangementer. 
kan sagtens lade sig gøre, men vil typisk være den samme servering, som til cafeens øvrige gæster, nemlig smørrebrød, se menukort. Hvis man ønsker at holde et selskab i dagtimerne, skal man også være opmærksom på, at der også vil være åbent for andre. 
Vil man have cafeens lokale for sig selv i vinterperioden, og er minimum 25 personer,  har vi inden for cafeens åbningstid(12:00-17:00) et 500,- kr. pr kuvert tilbud der inkluderer: 
Velkomstdrink
2 stk. Smørrebrød
Drikkevarer ad libitum: fadøl, karafler med vin, sodavand, danskvand, vand på kander
samt kaffe ad libitum og kage. 🙂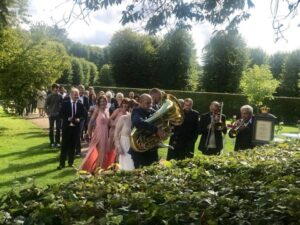 Hold jeres Bryllupsreception hos os. 150,- kr. pr. person for 2,5 time med bobler, øl, sodavand og kaffe til Bryllupskage, som i evt. selv medbringer. 200 kr. pr. person med lækre små sandwichs. Det foregår på græsset ved den smukke sø, Hesteskodammen bagved cafeen.